Most Hong Kong stocks rose on speculation policymakers in Beijing will inject more stimulus to shore up business and consumer confidence after official reports this week showed the economy struggled to overcome the effects of Covid-19 lockdowns.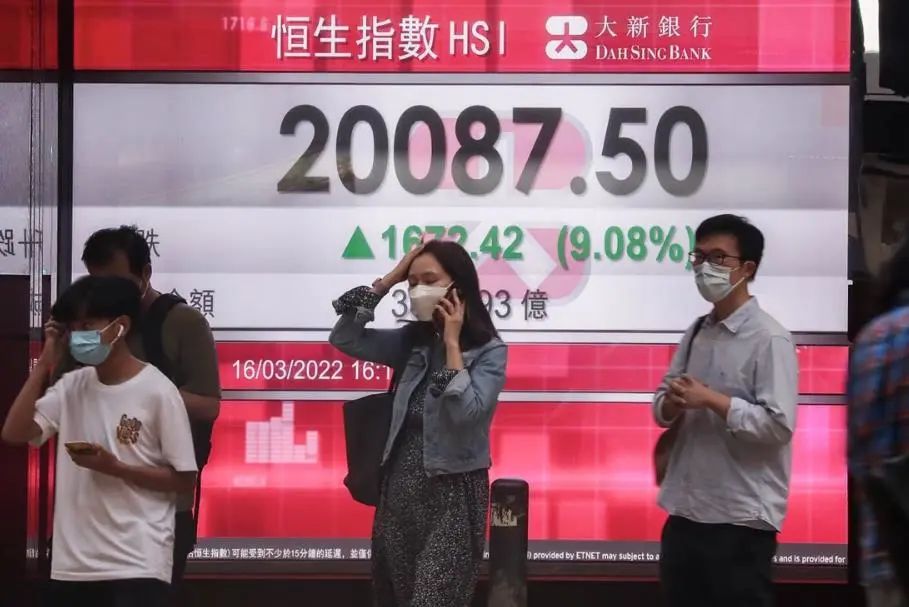 People pass a Hang Seng Index display outside Dah Sing Bank at World Wide House in Hong Kong's Central district on March 16, 2022. Photo: SCMP / Jonathan Wong
On Tuesday, the Hang Seng Index climbed 0.1 per cent to 20,063.64 as of local noon trading time, while the Tech Index added 0.1 per cent. The Shanghai Composite Index gained 0.2 per cent.
Meituan strengthened 0.4 per cent to HK$181.70 while JD.com added 2.3 per cent to HK$227.20. Country Garden jumped 9.5 per cent to HK$2.54 and Longfor Group soared 13.5 per cent to HK$25.15.

Photo: GGV Capital
State-run media on Tuesday published articles suggesting more incentives were needed to stabilise the economy, after the central bank on Monday unexpectedly lowered its key policy rates for the first time since January.
"We see yesterday's cut as a policy shift, signalling a more dovish monetary policy stance ahead," Standard Chartered said in a report on Tuesday.

Photo: Seeking Alpha
With 16 per cent of Chinese companies having reported their first-half earnings, average earnings are up 4 per cent compared with a year ago, according to analysts at Goldman Sachs in a Saturday report.
Property developers jumped on optimism China will intervene to support the crisis-hit sector after recent mortgage boycotts and a deepening slump in home sales and prices. China Overseas Land jumped 5.1 per cent to HK$20.50 and China Resources Land rallied 4.6 per cent to HK$31.05.
GKG Precision Machine Company soared 85 per cent to 85.90 yuan on its first day of trading in Shenzhen, while Zhejiang Hisun Biomaterials Company jumped 34 per cent to 22.36 yuan in Shanghai.
Asian markets were mixed on Tuesday. Japanese stocks lost 0.1 per cent, while South Korean and Australian equities rose 0.4 to 0.6 per cent.