Hong Kong Company Cancellation
What kind of risk if don't cancel it ?
If the Hong Kong company has not been legally and effectively cancelled, then various departments of the Hong Kong government (such as the registry and tax bureau) still have the right to hold directors and shareholders legally responsible.
If the Hong Kong company does not cancel and does not care, after a period of time, the Hong Kong company is forced to cancel
the director of the company as the main responsible person will have the following consequences.
Become a broken person

May result in large fines

Restrict entry and exit

blacklist

be accused

In severe cases, he will be sentenced to imprisonment and other penalties.
When you need to cancel the HK company
 If the company ceases to operate the company after the expiration of the business period,
the enterprise will be protected from bankruptcy
internally disbanded or dissolved
the company will be shut down for rectification
Definition of non-operation: no longer have any business going in and out, and no longer do the company 's annual review work
Exception: If the company's status is that there is no business for the time being, but it is still doing normal company annual review work, then the enterprise can also maintain a normal state without the need for cancellation.

What we may provide?
Advice on how to cancellate this enterprise, evaluate all cost including tax, fund and so on.
Application form for company deregistration

Shareholder agreements
Liquidation team for record filing
Liquidation reports

What do you need to provide?
Original business licenses (all)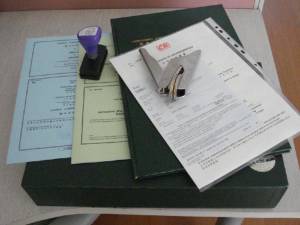 Company chop
Directors signatures

Why choose us
According to your needs to advise and assist you on how to do 
Global Eastern Investments team consists of experts for consultations from marketing, law and economic backgrounds to deliver the best service to you
With 8 years of experience, there is little we haven't seen and can not help solve. Over 200 companies have already cooperated with us . Will you be the next?
Our fluent English team will take you each step of the way, advising and pointing you to the right direction, while helping you avoid all the potential hidden fees and traps
Testimonials
We provide customers with the best service experience
From:  Mr. Nico Lesmana, Indonesia
"If you want to set up any legal documents in China, you need to find a reliable partner. All those criteria found in GEI. They are very professional teams, and are quick to answer any questions for customers; also the general Nancy Wang is very lovely and sincere person. For GEI, I feel very safe because I know that they are in good hands for any legal document matters to me in China."
From: Yun Shou fitness (Guangzhou) CO.LTD
Yun Shou fitness (Guangzhou) CO.LTD, which is the agent of Taiwan for pilates in Canada. Since May 2017, we have selected Guangzhou as base after making completely research on Pilates market in Guangdong.
In the beginning, we got the professional assistance from GEI (Global eastern investment), especially the general manager Nancy Wang, who carefully assisted us to finish it so that we can contribute our efforts to the country with legal landing in Guangzhou.
GEI (Global eastern investment) is a professional team, which is absolutely the best strategic partner for investors.
From:  Mr.Aaron  Thomas SEO
Nancy and her team took our team step by step with each process required to open a WFOE company in China. Not only that but she also helped introduce several potential customers to us. If you want something more than just an accountant but someone who will help develop your business Global Eastern Investment is your best choice.
List of clients