Sino-foreign Joint Venture(JV) Establishment 
What is a Sino-Foreign Joint Venture?
A Sino-joint venture is a business entity with both Chinese and foreign nationalities company shares. It is created by two or more parties. generally characterized by shared ownership, shared returns and risks, and shared governance.
Features of a Sino-joint Venture
(1) The "Joint Venture Law", "Company Law", and "Regulations" are the legal basis for the establishment of a company.
(2) Jointly established by Chinese and foreign parties.
(3) The organizational form of a joint venture is Limited Liability Company.
(4) Joint management.
(5) Special regulations of the country to which production and operation activities belong. For example, you can purchase equipment and raw materials from the international market and directly export your own products.
 How to set up a Joint-Venture?
Required documents:
(1) Application files for establishing a joint venture.
(2) The feasibility study report prepared by the parties to the joint venture.
(3)Joint venture agreements, contracts and articles of association signed by authorized representatives of the parties to the joint venture.
(4) List of candidates for chairman, vice-chairman and director of the joint venture appointed by the parties to the joint venture.
(5) Other documents required by the examination and approval authority.
All application forms must be submitted in Chinese. However, some specific documents pertaining to the business may be written in a foreign language. Documents in both languages shall have equal validity.
Time request: 25 workdays(Guangzhou/Foshan/Shenzhen/Dongguan)
Procedure:
Chinese and foreign joint venture partners shall submit relevant documents to the examination and approval authority, it is then examined by the approval agency. The third step is the applicant goes through the registration formalities with the registration management agency.
What we may provide and why choose us?
We offer company registration, bank account opening, secretary address.
We have:
High-end professional service team
One to one consultant, full docking
Integrated service and process monitoring system
You only need to provide

1、Draft idea of your business scope
   2、Chinese partner's company license
          3、Foreign partner's passport and signature
    4、Supervisor's passport and signature
Case share
Joint ventures are a commonly used company structure in China: many of the most well-known companies, such as McDonald's, Starbucks, and most recently the Chinese ride-sharing unicorn Didi Chucking have all adopted a joint venture (JV) company structure in China.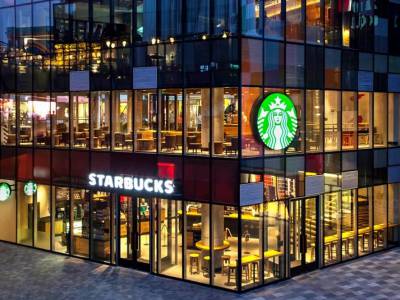 Testimonials
We provide customers with the best service experience
From:  Mr. Nico Lesmana, Indonesia
"If you want to set up any legal documents in China, you need to find a reliable partner. All those criteria found in GEI. They are very professional teams, and are quick to answer any questions for customers; also the general Nancy Wang is very lovely and sincere person. For GEI, I feel very safe because I know that they are in good hands for any legal document matters to me in China."
From: Yun Shou fitness (Guangzhou) CO.LTD
Yun Shou fitness (Guangzhou) CO.LTD, which is the agent of Taiwan for pilates in Canada. Since May 2017, we have selected Guangzhou as base after making completely research on Pilates market in Guangdong.
In the beginning, we got the professional assistance from GEI (Global eastern investment), especially the general manager Nancy Wang, who carefully assisted us to finish it so that we can contribute our efforts to the country with legal landing in Guangzhou.
GEI (Global eastern investment) is a professional team, which is absolutely the best strategic partner for investors.
From:  Mr.Aaron  Thomas SEO
Nancy and her team took our team step by step with each process required to open a WFOE company in China. Not only that but she also helped introduce several potential customers to us. If you want something more than just an accountant but someone who will help develop your business Global Eastern Investment is your best choice.
List of clients