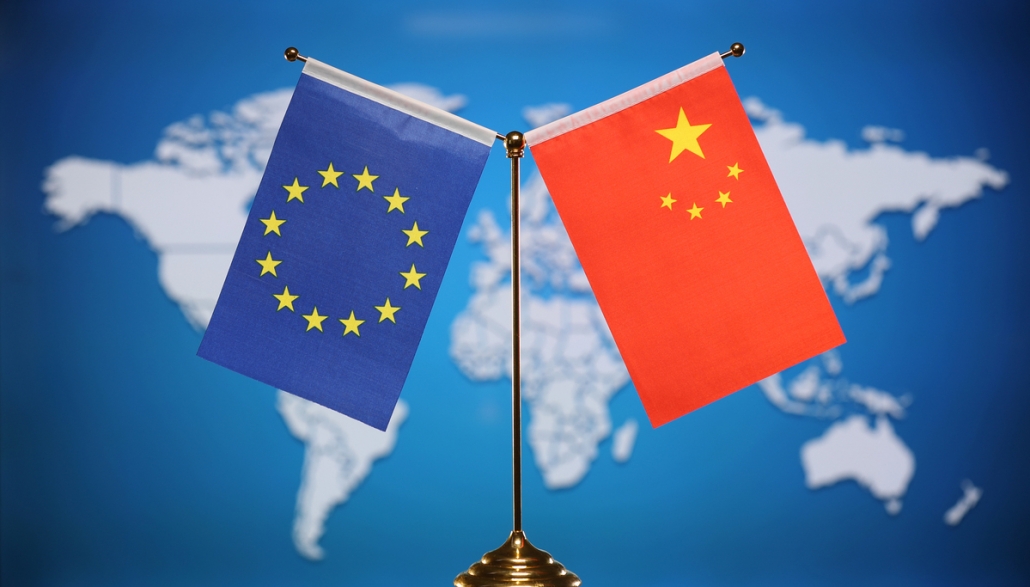 Flags of China and the European Union are seen in this photo. [Photo/VCG]
Any Western officials openly valuing trade relations with China will be painted with a they-are-the-minority brush in most Western media reports.
Liesje Schreinemacher, the Dutch trade minister, was the latest to be subject to such treatment after she warned in an interview with the Financial Times last week that Europe's green transition will be impossible without China.
"They (China) are doing a lot on (research and development) and it would really be a shame if we decoupled fully from China," said Schreinemacher, adding that the Netherlands had a "strong trade relationship with China" and that "we need each other when it comes to making our economies more sustainable and the green transition".
The Dutch minister's remarks would not have made headlines were it not for the United States' pressuring the Netherlands to decouple its economy and technology from China.
What she highlighted should prompt the EU policymakers to review the bloc's China policy, particularly in the economic and trade field, that aims to "decrease" the EU's strategic dependencies on China.
Schreinemacher was correct to note that "decreasing our strategic dependencies does not mean we should stop trade fully as long as we are diversifying our sources and diversifying our value chains".
As the past decades of economic and trade relations between China and the EU and China and the US indicate, China has never taken the initiative to hurt either the EU's interests or those of the US by weaponizing its exports to them.
China provides about 98 percent of the rare earths, 93 percent of the magnesium and 97 percent of the lithium that the EU consumes. But it has never thought of taking advantage of that to contain the EU's development, as that is in the interest of no parties. China is also dependent on Europe for many other things. The most prominent examples are semiconductors and chip-making equipment. So dependency is two-way and in itself is not dangerous. What is dangerous is to weaponize the dependency.