On August 15, the launching ceremony of the "Trade Bridge" matchmaking events was held in the Canton Fair Complex.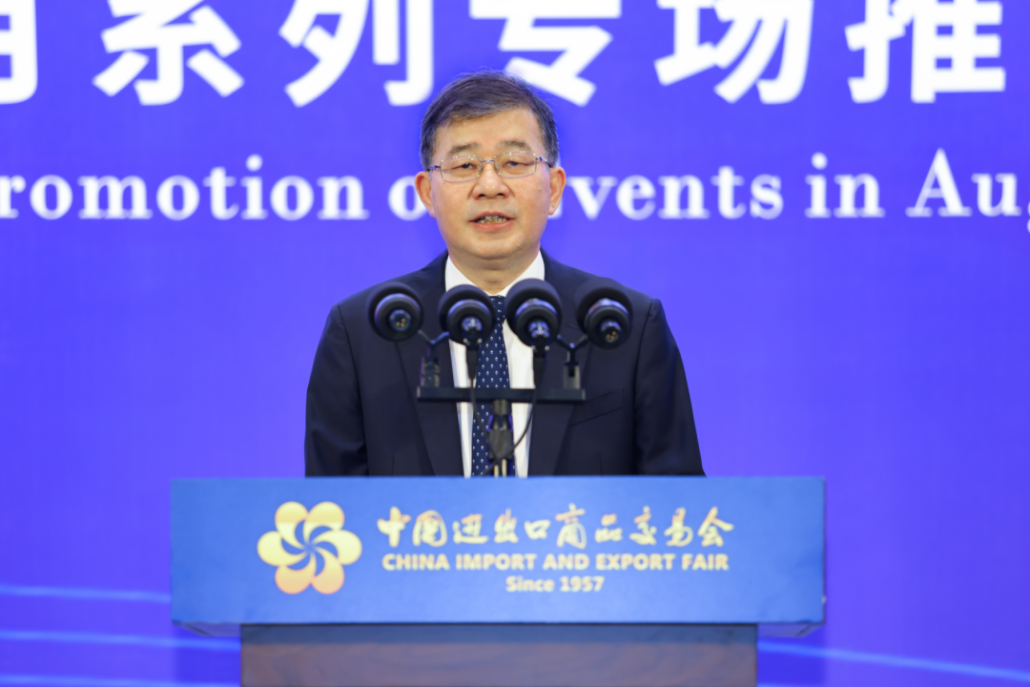 "To help businesses get more orders and tap into the market, we will step up efforts to organize trade promotion activities. Focusing on different industries every month, the "Trade Bridge" matchmaking events will be held to give full play to the role of Canton Fair as a national trade promotion platform," said Chu Shijia, director general of China Foreign Trade Center, during the ceremony.
Meanwhile, the "Trade Bridge" Promotion of Events in August also kicked off. "This series of trade promotion events meet the companies' needs and help them seize business opportunities, while targeting different industries each time," said Liu Chun, vice president of the China Chamber of Commerce for Import and Export of Machinery and Electronic Products.
This view is echoed by participating global buyers and purchasers. For instance, William, the purchasing director of Kawan Lama Group from Indonesia, said that this kind of event helps them find better products from the most suitable suppliers in a time-saving and high-efficient fashion. "We're really grateful that Canton Fair can provide us with this platform and really looking forward to the upcoming 134th session".
The 134th Canton Fair will be held both online and offline from October 15 to November 4, 2023. Overseas buyers can now apply for onsite attendance invitation and pre-registration.