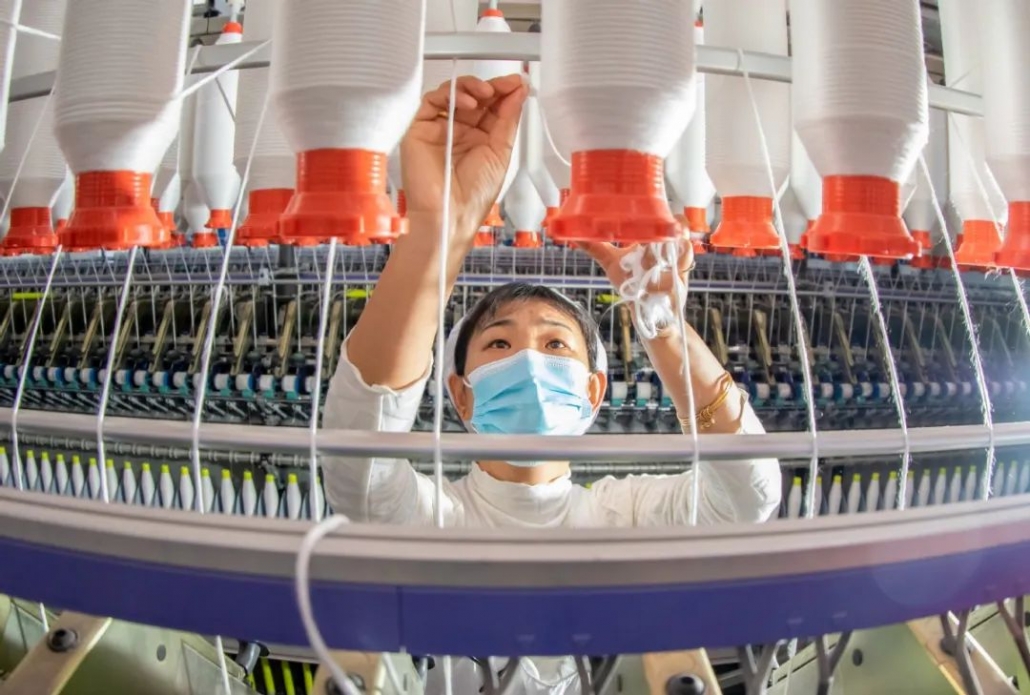 China is expected to see stable investment growth in 2023, which will serve as a key driver of economic recovery, officials and experts said.
Their comments came after the National Bureau of Statistics said the country's fixed-asset investment rose 5.1 percent year-on-year to reach 57.21 trillion yuan ($8.43 trillion) in 2022, compared with a 4.9 percent increase the previous year.
"Fixed-asset investment has played an important role in stabilizing the economy, as capital formation, or investment, accounted for 50.1 percent of China's 2022 GDP growth," Kang Yi, head of the NBS, said at a news conference in Beijing on Tuesday.
Looking ahead, Kang said investment will likely keep growing given the country's huge potential, its strong investment momentum in innovative development and accelerated construction of "new infrastructure" in fields including 5G and big data centers.
Even though weak performance in the real estate sector weighed on the economy in 2022, Kang said there are favorable conditions for the property sector to gradually stabilize, and it will not become a major drag on the economy as seen in the previous year.
Citing China's 2022 urbanization rate of 65.22 percent, Kang said that is lower than the 80 percent level typically seen in advanced countries, which means that there is enough demand to underpin growth of the property sector.
The NBS said investment in real estate development dipped 10 percent year-on-year in 2022, while investment in manufacturing and infrastructure climbed 9.1 percent and 9.4 percent, respectively.
Notably, investment in high-tech industries climbed 18.9 percent in 2022. Investment in high-tech manufacturing and high-tech services jumped 22.2 percent and 12.1 percent, respectively.
Guo Liyan, director of the Comprehensive Situation Research Office of the Academy of Macroeconomic Research, which is part of the National Development and Reform Commission, highlighted the accelerated growth of investment in high-tech manufacturing and high-tech services, saying it serves as a key driver supporting China's economic recovery.
Citing a package of stimulus policy measures on stabilizing growth and the government's targeted measures boosting confidence among market entities, Guo said domestic demand and investment will help drive a strong rebound this year.
Guo added that China is speeding up the implementation of key infrastructure projects in fields like water conservancy and energy bases, as well as projects aimed at strengthening weak links in areas related to people's livelihoods, which will help stabilize the economic situation.
China will focus on expanding domestic demand this year, including effectively spurring social capital through government investment and policy incentives, and encouraging and attracting private capital to participate in major projects, according to the tone-setting Central Economic Work Conference, which was held in mid-December.
Given pressures and challenges from a potential recession in advanced economies and slowing external demand, Zhou Maohua, an analyst at China Everbright Bank, said boosting domestic demand is key to a robust 2023.
Zhou highlighted the importance of expanding effective investment, saying the country needs to make a big push to increase support for the manufacturing sector, innovative companies and small and micro businesses.