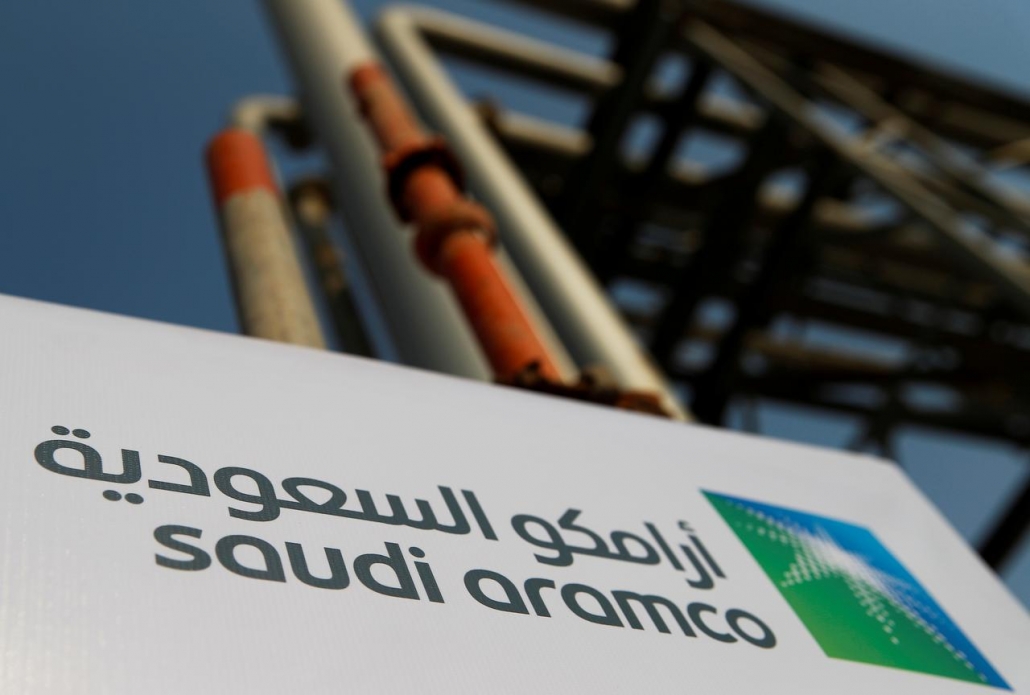 Saudi Aramco logo is pictured at the oil facility in Abqaiq, Saudi Arabia Oct 12, 2019. [Photo/Agencies]
Guangdong province and Saudi Arabia's Saudi Aramco signed a memorandum of cooperation on Sunday in Beijing, proposing a cooperative framework for exploring investment opportunities in multiple areas.
Both sides will further advance ties in energy cooperation, research and innovation, industrial projects, financial cooperation and talent exchanges, according to a statement released by the Guangdong provincial government.
Guangdong governor Wang Weizhong and Amin Nasser, president and CEO of Saudi Aramco, attended the signing ceremony, which was witnessed by Wang Shouwen, deputy minister of commerce and China's international trade representative, and by Wang Jiangping, vice-minister of industry and information technology.
Wang Weizhong said Saudi Aramco, which is one of the world's largest integrated oil, gas and chemical companies, has an important influence in the global oil industrial chain, while Guangdong is one of the important petrochemical industrial bases in China.
"Guangdong has attracted a number of petrochemical projects valued at more than $10 billion in recent years, and the province has now formed green petrochemical industrial clusters with an industrial production of more than 1 trillion yuan ($145.29 billion)," he said.
"Both sides have a good foundation for deepening mutually beneficial cooperation and complementary advantages, and the cooperation has great potential and broad prospects for the coming years."
Wang promised to accelerate the construction of a new higher-level open economy; create a market-oriented, international business environment; and provide high-quality services and solid guarantees for the development of Saudi Aramco in Guangdong.
Nasser said Guangdong has achieved great success in attracting large-scale foreign investment, becoming a leader in the petrochemical and advanced materials industries.
Saudi Aramco, as the largest crude oil production company and the world's leading oil refining and chemical company, has broad cooperation space with Guangdong in the petrochemical field, new materials and strategic emerging industries, Nasser said.
Saudi Aramco has been ready to strengthen cooperation in petrochemicals, hydrogen energy, ammonia energy and related industries to support Guangdong in developing a modern and more sustainable petrochemical industry to achieve mutual benefits and win-win results, Nasser said.