On August 28th, the State Taxation Administration of China announced an extension of the personal income tax policy for foreign individuals in China.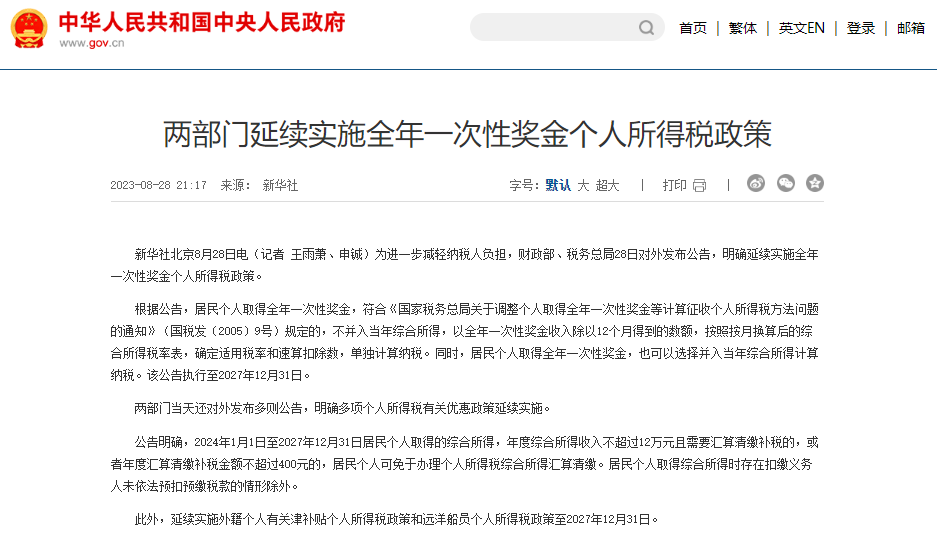 If you live in China for more than 183 days a year, you are an individual resident. You can choose to either enjoy the special additional deduction for personal income tax or enjoy the tax-free benefits of housing subsidies, language training fees, children's education expenses, and other allowances.
However, you cannot enjoy both options simultaneously. Once the choice is made, it cannot be changed within a tax year.
This preferential policy will be in effect until December 31, 2027.